Jul 15, 2013
Old School House Museum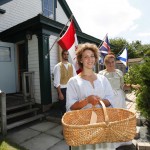 Open by appointment September 2 to May 31 Monday through Friday 11am to 4pm
One of Canada's best kept secrets, the largest free Black settlement in the 1780′s.  Where people voted with their feet for freedom.  This unique historical site is nestled in beautiful Birchtown Bay on the western shores of Shelburne Harbour, the third largest natural harbour in the world.
Come and enjoy a guided tour, search for your ancestral roots and learn about these courageous Nova Scotians.
Admission is $3/person.    
African Heritage Month Celebrations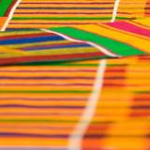 African Heritage Month
Black History Month was founded in 1926 by historian Dr. Carter G. Woodson.  Dr. Woodson, a university professor, dedicated himself to research and writing on the African American experience.
Woodson called for a time when the "hidden" history and culture of African-American peoples could be celebrated.  Black History Month began as a week in February to celebrate the history, contributions & culture of African Americans.  In the 1970s the week was expanded to National Black History Month.
In Nova Scotia the celebration of Black History Month was initiated in the early 1980s through the Black History Month Association. 
African Heritage Month Proclamation Reading February 3 at 11am at the Osprey Arts Centre
The Town of Shelburne and African Nova Scotian Affairs presents the Municipal Proclamation Launch for African Heritage Month 2014 on February 3 at 11am at the Osprey Arts Centre, Shelburne.  This year's theme is "Rising Stars – Celebrating Youth".  Everyone is welcome to attend!  
Chocolate Festival & Floral Presentation February 9 at 2pm at the Birchtown Community Centre
He's back!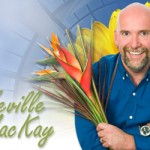 Neville MacKay, proprietor of My Mother's Bloomers, one of Atlantic Canada's Finest Floral & Gift Shops, is returning home to dazzle the crowd with his spectacular flower designs.  Join us on Sunday, February 9th at 2pm at the Birchtown Community Centre for this exciting event.  Tickets are $10/person. Seating is limited.  Advance tickets can be purchased at Sophia's Café located in the Shelburne Mall or at the BLHS office in Birchtown.  Ticket price includes a slice of cake and a beverage.
What goes great with flowers…chocolate of course! Our Annual Chocolate Festival is being held in conjunction with the floral presentation.  There will be a large selection of chocolate goodies so this is a perfect opportunity for you to get something special for your sweetheart.
Chocolate Festival Poster Feb 9 2014
Dinner & Movie Night February 22 at 4pm at the Birchtown Community Centre
In celebration of African Heritage Month we are showing the 1920′s silent film "Within Our Gates" by Oscar Micheax on February 22 at 4pm at the Birchtown Community Centre.  This is the earliest example of a feature film by an African American director.  Tickets are $10 for adults and $5 for students and include a bowl of chilli, salad, roll, dessert and beverage.  Advance tickets are available at The Whirligig Bookstore & The Flying Fox Bakeshop.
RATING WARNING: This film has instances of severe violence and is NOT recommended for children under the age of 13.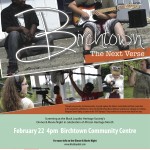 Also showing that evening, "Birchtown: The Next Verse" written and  directed by Birchtown and Lockeport youth, this 15 minute production is a project of the Black Loyalist Heritage Society & the Centre for Art Tapes and Shortworks Productions.  Through song, poetry and documentary, six youth explore the historic racial divide and their connection to the community of Birchtown.  They visit the Old School House Museum and discover a display of a relative, Marjorie Turner-Bailey, a runner in the 1976′s Olympics.  They seek her out to learn more about her story.
CHANGE IN MAILING ADDRESS
Please note the mailing address of the Black Loyalist Heritage Society is changed to the following:
98 Birchtown Road
Site 10, Mod 3, Comp 14
Shelburne, NS
B0T 1W0
Our civic address remains the same.