Jul 15, 2013
Old School House Museum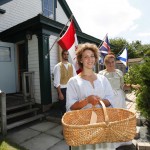 Open by appointment September 2 to May 31 Monday through Friday 11am to 4pm
One of Canada's best kept secrets, the largest free Black settlement in the 1780′s.  Where people voted with their feet for freedom.  This unique historical site is nestled in beautiful Birchtown Bay on the western shores of Shelburne Harbour, the third largest natural harbour in the world.
Come and enjoy a guided tour, search for your ancestral roots and learn about these courageous Nova Scotians.
Admission is $3/person.    
Lawrence Hill's CBC Massey Lecture October 17
Rebecca Cohn Auditorium, Dalhousie University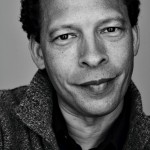 "Blood is truly the stuff of life: a bold and enduring determinant of identity, race, gender, culture, citizenship, belonging, privilege, deprivation, athletic superiority, and nationhood. It is so vital to our sense of ourselves, our abilities, and our possibilities for survival that we have invested money, time, and energy in learning how to manipulate its very composition."                                                                                -
Lawrence Hill  
Renowned author Lawrence Hill (The Book of Negroes) takes us on a fascinating journey through the story of blood- how it shapes the way we think about who we are, what happens when we meddle with it, why notions about the meaning of blood have such hold over us, and how who we are shapes how we think about the lifeblood that courses through us.
In this year's CBC Massey Lectures, bestselling author Lawrence Hill offers a provocative examination of the scientific and social history of blood, and on the ways that it unites and divides us today.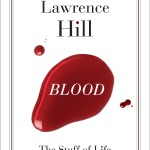 Blood runs red through all of us, and carries the same life-giving energy to every human being. We've learned a lot about the science of blood, but its as complex and mysterious as ever, one of the many wonders of the human body.  Culturally, blood has a mystique all of its own, and what it stands for- tribe, family, race, gender- has divided us since the beginning of time. Blood pulses through our religions, through literature and the visual arts, and every time it pools or spills, we learn a little more about what brings human beings together and what divides us.  Who were your grandparents? How pure is your blood? We make rules about what family you can belong to, what country you can be a citizen of- all based on notions of blood. Who, exactly, you are, can depend on your blood.
Thursday, October 17, 8 pm – Halifax, Nova Scotia Lecture 2 – We Want It Safe and We Want It Clean: Blood, Truth, and Honour
Rebecca Cohn Auditorium – Dalhousie Arts Centre 6101 University Ave
Tickets: $25/$15 students and seniors (Service charges apply)
Online: Starting Tuesday, August 6 at 12 pm from the Arts Centre Box Office
By phone: (902) 494-3820
Toll Free: 1-800-874-1669 (Maritimes only)
Box office: Monday through Saturday from 12 – 6 p.m.
http://www.cbc.ca/ideas/masseys/ticketsevents.html
CHANGE IN MAILING ADDRESS
Please note the mailing address of the Black Loyalist Heritage Society is changed to the following:
98 Birchtown Road
Site 10, Mod 3, Comp 14
Shelburne, NS
B0T 1W0
Our civic address remains the same.